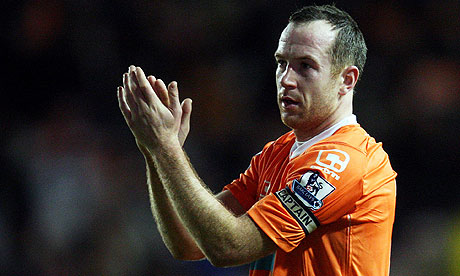 Blackpool midfielder Charlie Adam has completed a deal with Liverpool after passing a medical with flying colours. The 25 year old signed on with Liverpool after Blackpool were relegated from the EPL last year.It was quite clear to everyone that Adam had something special and was on the radar of all the big clubs in Europe. However Liverpool got in there first adding Adam to a list of signings completed this transfer window.
In an interview Adam said he was delighted to have signed for Liverpool FC, stating he wants to become a better player, and believes that Liverpool will help him to achieve this feat. Charlie Adam also made a setimental thankyou to the staff and players at Blackpool, after spending a few great years at the club.
The deal is believed to be in the region of 7 million pounds, with Dalglish desperately wanting to get the signature of the Scottish player ahead of any other clubs.
Photos to follow shortly